In Barn1920s, we provide a common kitchen for the guests to cook freely on their own or with other guests, giving a warm atmosphere as if cooking with the family. With all refillable ingredients such as bread, jams, eggs, and instant noodles during the whole morning from 7:00am – 11:00am.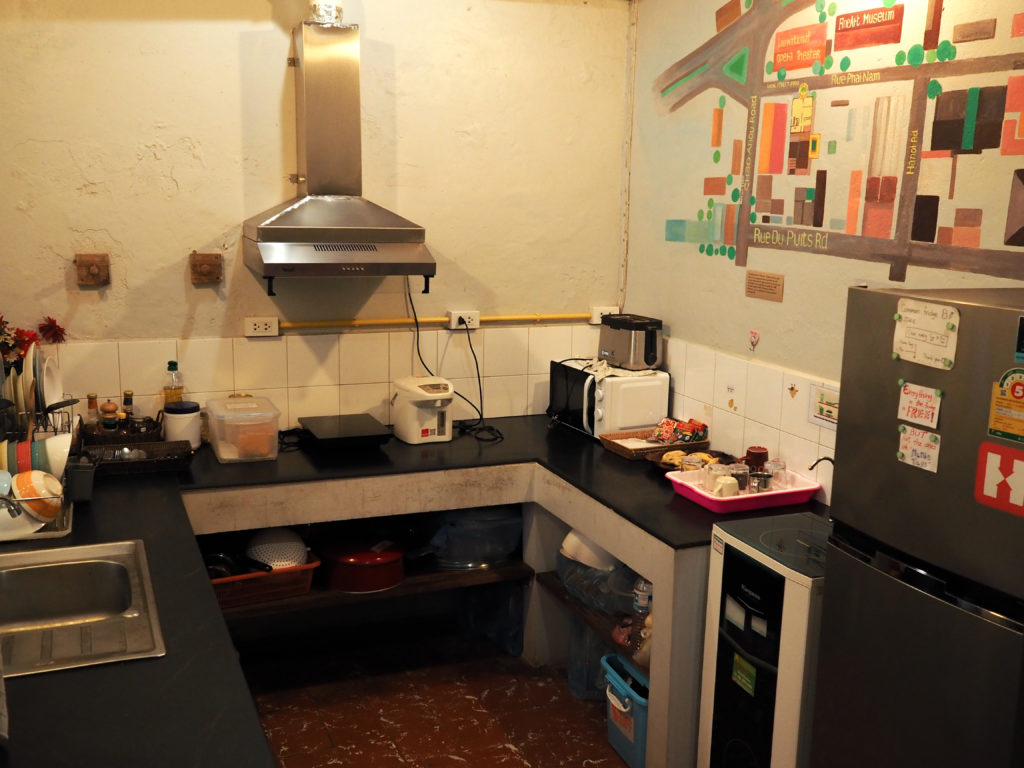 Besides that, the guests can bring in other food and keep it in the common fridge.  Just make sure not to take other people's food and don't forget to write down your name too otherwise it is the common food in the fridge!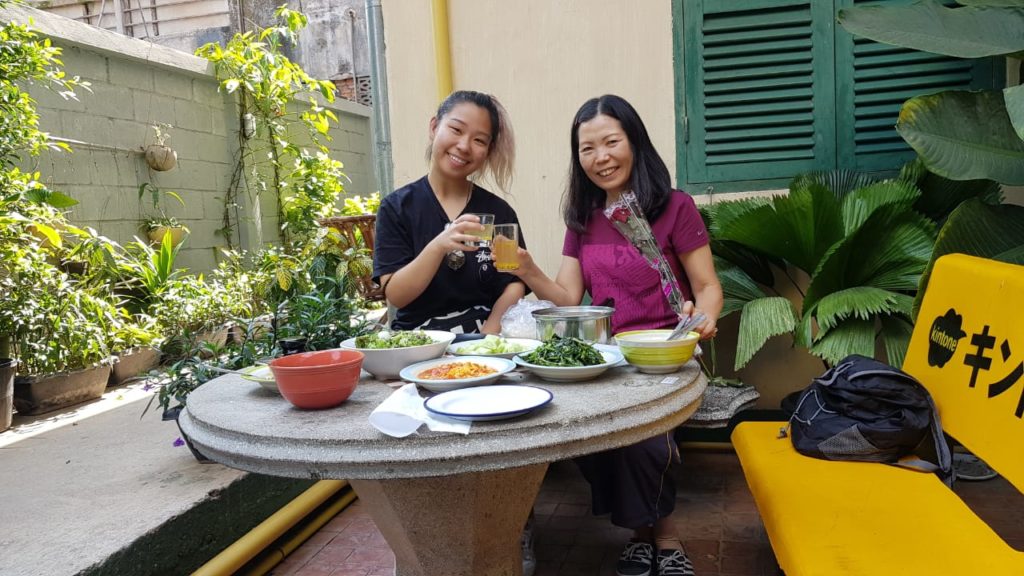 During the stays, our guests also cook and celebrate their national festival's day here. Here they are celebrating the Chinese Valentine's day in our lovely green patio. And during the Chinese Lantern Festivals, we made traditional sesame rice balls.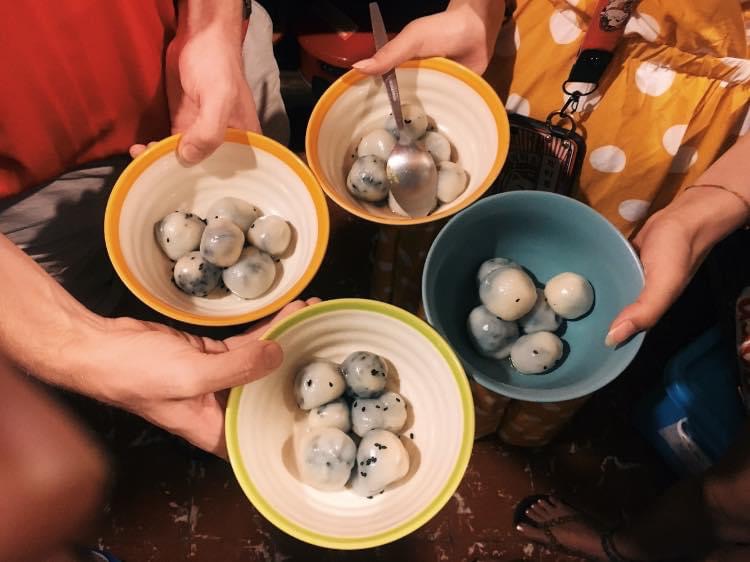 Here is Sao's painting. He is our favorite artist in Vientiane. The painting describes where Barn1920s is located and the surroundings; street food market, art museum, traffic lights and ATMs. Basically, it is painted for the guests to come and enjoy their time in the kitchen while cooking. It is portrayed exactly as the google map is provided. So the guests can check on where they will be going in the short distance from this map during their breakfast.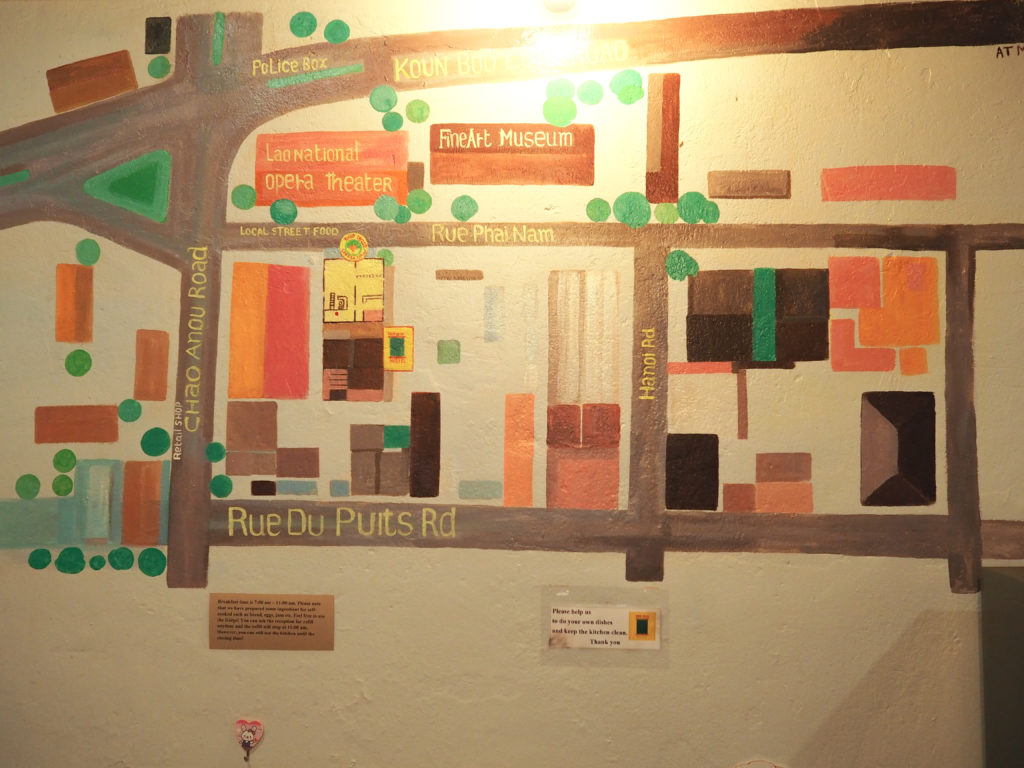 On the last day of his work, we did a little celebration by cooking dinner and bought stuff in together as a thank you dinner and our member's birthday small party! It was one of the best night to have our lovely staff and guests helping cooking and enjoying dinner together like a big family.