Unique & Vibrant
Unique atmosphere that comes with a friendly and family-oriented customer service. Barn 1920s Hostel is considered a host of a great community of travelers.
Barn 1920s' community
As stated that the concept is to keep the guests feel like home when staying in Barn1920s. We provide simplicity in the house where all guests can feel involved as a part of the family members. Common kitchen, common area (patio), living room, acoustic night, movie night.
The 1920s Vibe and the modern attachment
We have added some changes which is the flexibility with modern working space for everyone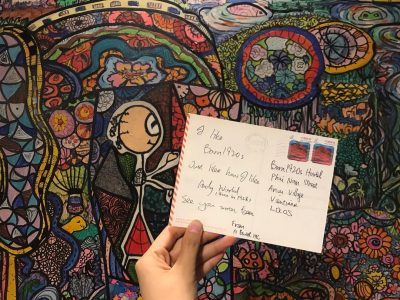 Travelers in Laos.
Relaxing vibe, a place to rest and recharge your energy yet is also another challenging and adventurous trip for foreigners to come – Laos.
Laundry services available
Our facilities
Built in 1920s, our facilities offer a unique atmosphere of a great era that's enhanced by the amazing smell of coffee.
"Excellent Business Standards
Before I left this hostel I was thinking 'I must write an excellent review for them!'. The staff treated me, and everyone, so sincerely and promptly. I enjoyed the experience. The breakfast was great. The staff are great. The accommodation is better than I expected. Yes yes yes yes. Love!"

Rachel W. on TripAdvisor